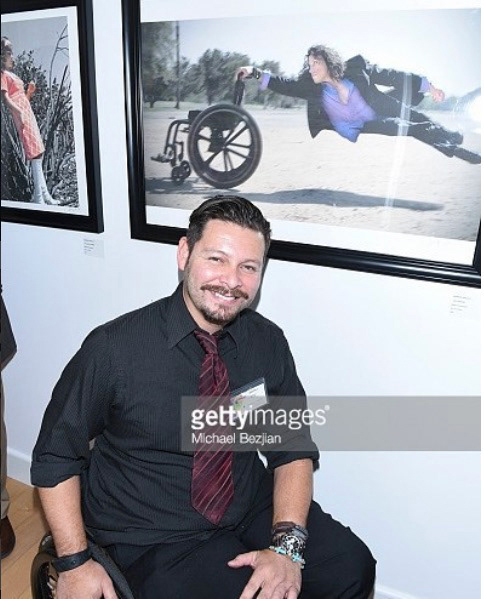 Andrew Angulo
Media Maker
I am a self-taught, constantly learning, creative. I had always enjoyed taking photos and videos since I was a teen and young adult. But life happened and for a time, I fell away from both. As serendipity would have it, I once again discovered the excitement of the camera. It began when I moved into film making after my motorcycle accident in 2009. In the months following after my accident, I got inspired to try my hand at YouTube from watching other creators talk about their daily life and how they participated in activities. I saw an absence of filmmakers living with a disability making video content so I thought I would give it a try. With the help of my kids, I uploaded my
first vlog
in March of 2010. I fought off the feelings of insecurity while speaking alone to a camera and ignored the strange looks I would get while I rolled around in public filming myself but something happened after a few times of doing it. I really enjoyed it. I received an overwhelming amount of supportive feedback from friends, family and other community members that It became emotionally validating and I believe it was just what I needed after sustaining a spinal cord injury. It had set my passion for film making and I felt a determined spirit to share more about my life on camera moving forward.
In the summer of 2011, I saved up enough money to upgrade from my camcorder to a DSLR camera that had video recording potential. Picking up the camera and looking into its capabilities, it  sparked up an old passion I had buried. The art of photography. A new challenge of learning the mechanics of a DSLR camera set me on a new path away from YouTube video making, and into new ideas of capturing unique images. Since I had noticed the lack of inclusiveness on YouTube during that time, I saw that there was a lack of inclusion in ways of photographs in the community also, so I set out to take images of people living with a disability in creative ways. I called the adventure Disabled Life Media.

Disabled Life Media grew to become a collaborative group of people focused on creating themed photography and fun film projects. All the while, I was being approached more consistently by non-profit organizations, businesses and other people looking to have video and/or photography done for them and more! Back in 2004, I had began a die-cut decal and sign making business I named Graphik Glitz. I purchased a Graphtec vinyl plotter, t-shirt transfer heat press, and sign making software (equivalent to Photoshop at the time) to create shirts, decals, signs and banners for local businesses and that early experience began to pay off. Clients were also in need of graphic designs for shirts, signs, banners, logos, business promotions and print materials.
Today, with the experience of film production, photography and graphic sign-making, I focused more on helping clients create in the digital and print space for their online and in-house marketing needs. For my clients, I can build websites, create digital graphic and print materials, craft brand & portfolio photos, and produce meaningful films to provide promotion, create presentations, or help tell their story.
I have worked with local businesses, non-profits, churches, production companies, and fellow photographers & filmmakers.
Connect with me today to find out how I can help create your envisioned project. 
God bless you!